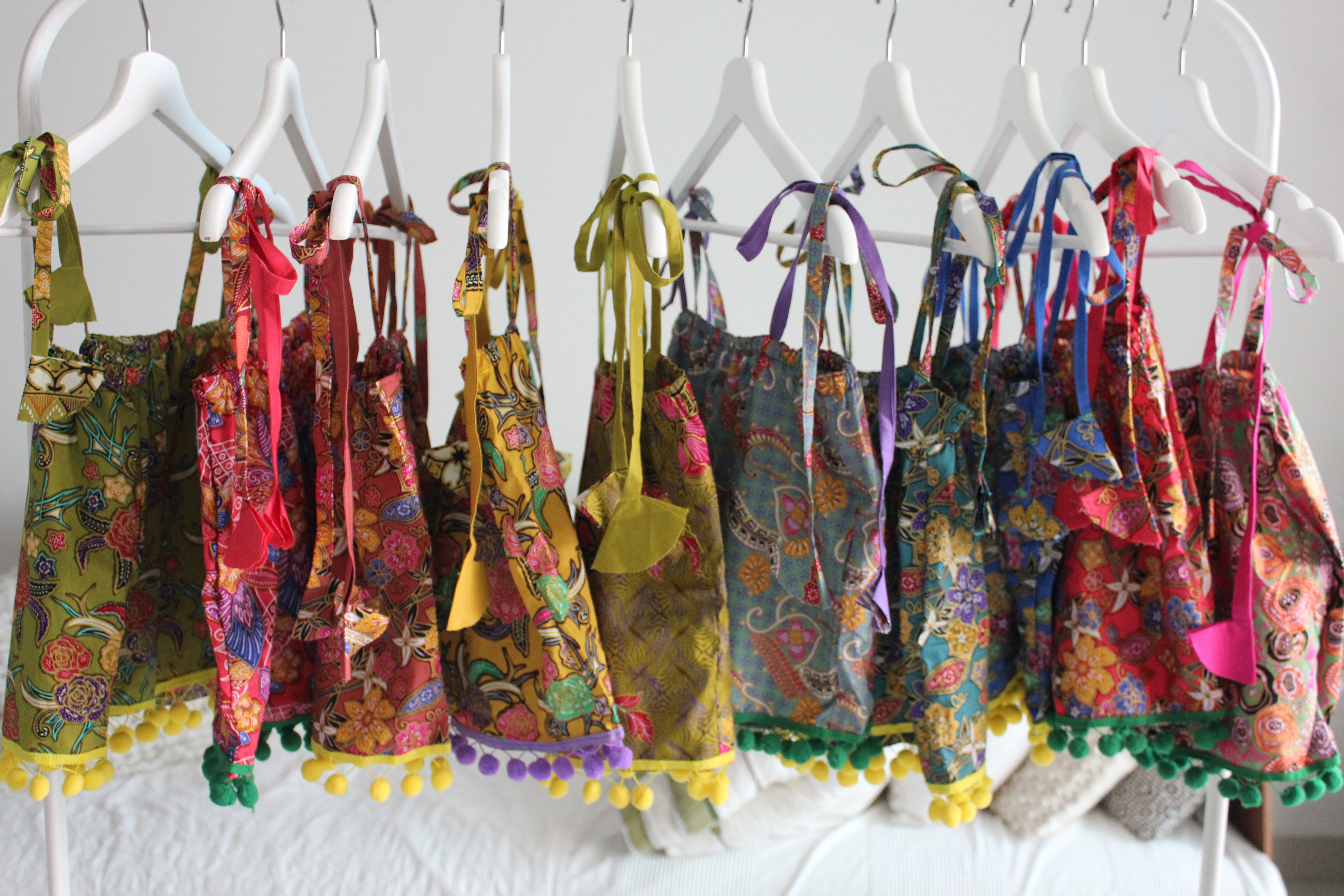 You know the kinda girl who finds something that catches her eyes and makes her feel happy wearing it and when she puts it on she feels like a little present? The one who is like a Christmas Cracker? haha. This pieces will be perfect for you. Pick the first one that speaks to you!
To the one who loves having a funky lil piece of batik in their wardrobe and this one is too cute to pass you by! They are made one of a kind and limited to these few listed here. Only available here online :)
How do you style it? Wear it with white denim or jeans, high waisted denim cut offs. Or show us how to style it your way! Do you!
---
Sorry, there is no product in this collection