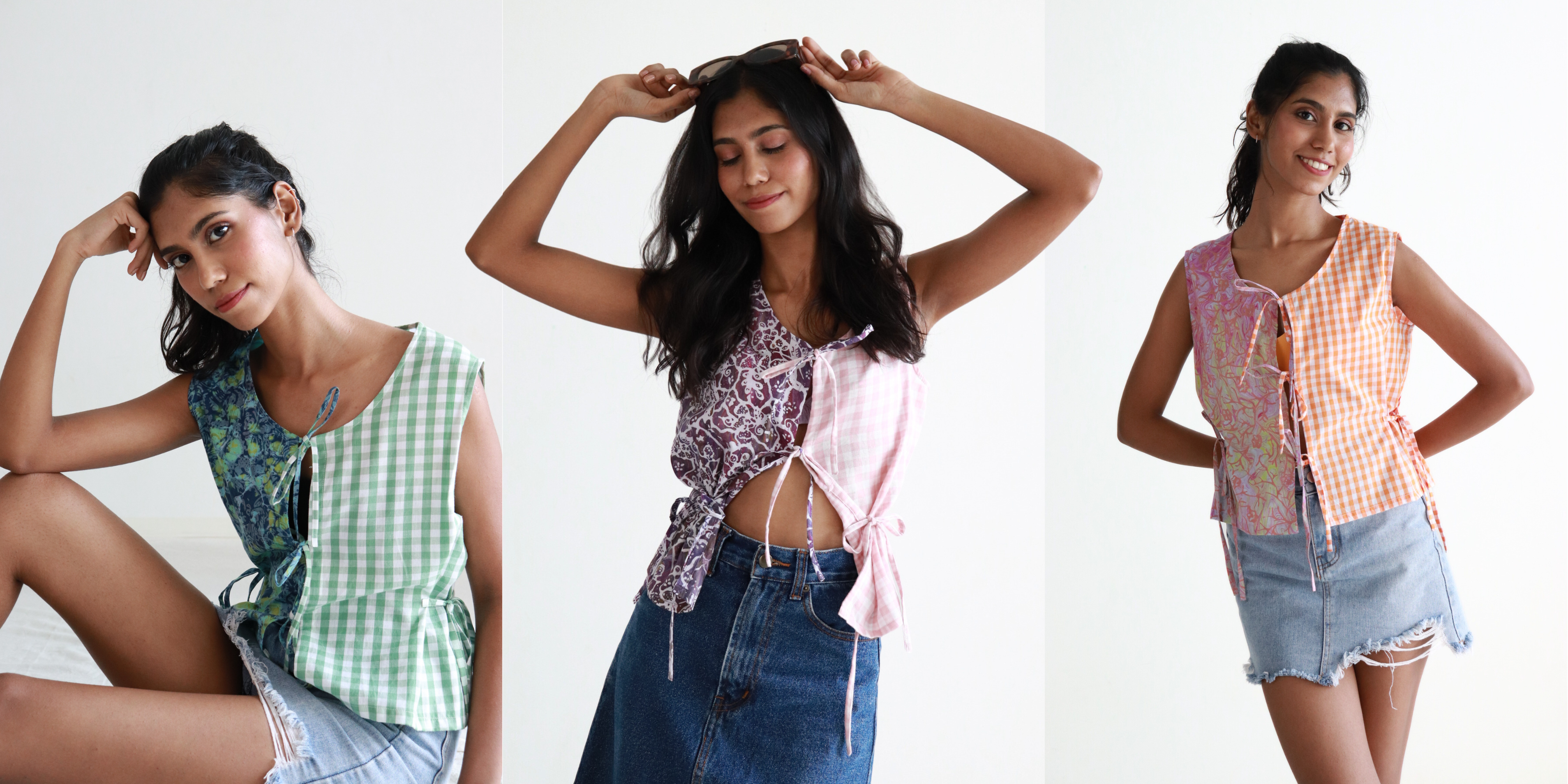 One of two designs in Our Limited Edition Two Toned Collection, the Peace Batik Top!
Tie up all the strings or leave them loose, its all up to you. Features one side of locally hand-stamped batik in pastel tones, and a simple homey gingham on the other.
Only one of each piece!
PEACE OUT!
---