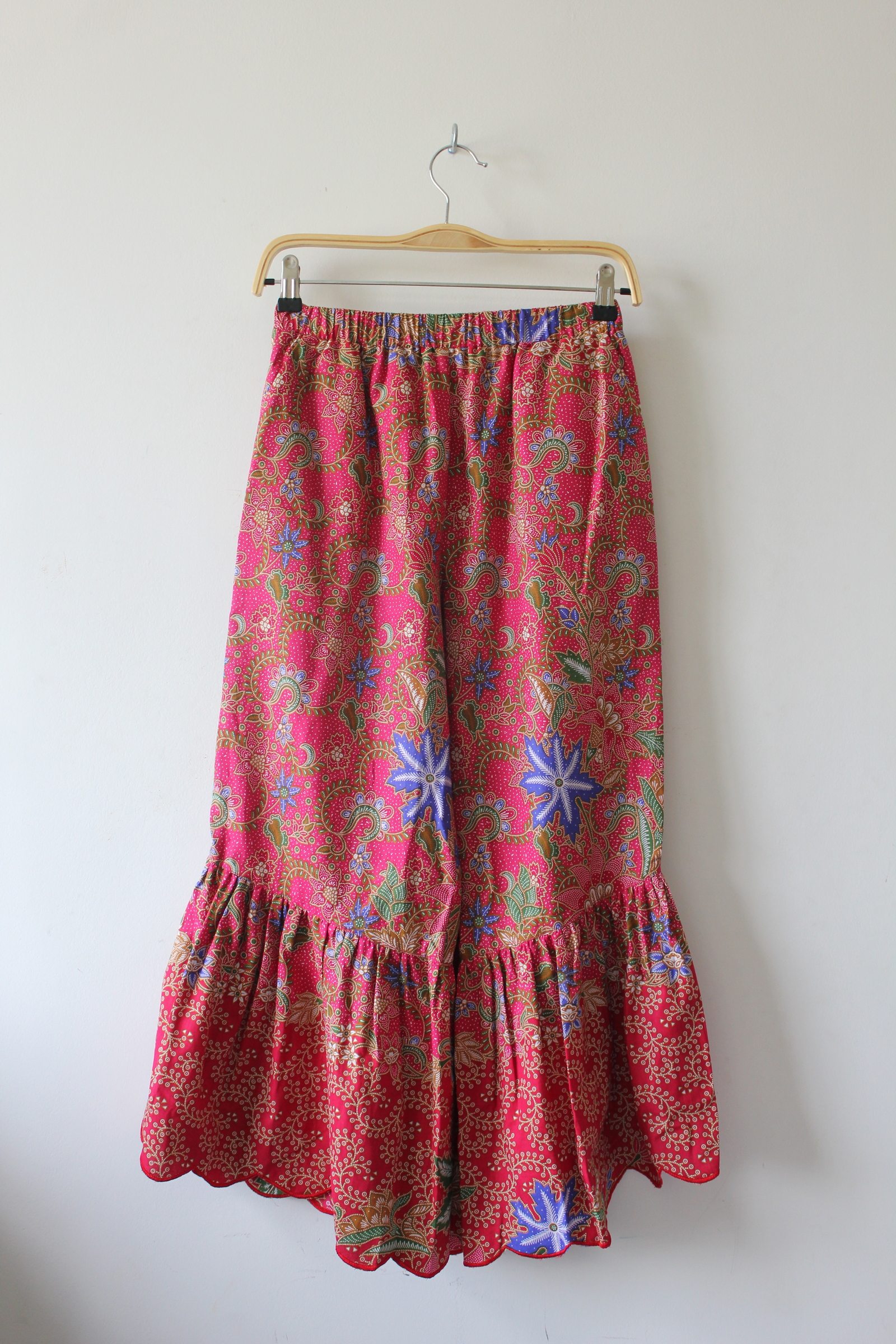 Scallop Batik Frou Pants - Hanny
Frou Frou Frou !
These Klassik Batik Frou Pants are extremely comfortable, easy to wear and just makes wearing pants a party. You'll love it. Made of 100% cotton batik. Limited in print. This special edition ones for CNY2020 has hand machine sulam scallop edging that add's a feminine sway!
- has pockets
- elastic waistband
measurements:
waist - 68cm (stretchable)
length -82cm
**FREE SIZE Good for a size XS, S, M
Know your investment in this piece helps communities around us!
These pants are sewn by Afghan refugee's that are currently residing in Malaysia. The scallop edging is hand machined sulam by a local sulam Artisan. By buying our wear, you are playing a part in supporting the wellbeing and livelihood of these communities and skilled Artisans. Support local!
Care: Machine or hand wash. Put in a laundry mesh before putting it into the washing machine for better care.
---