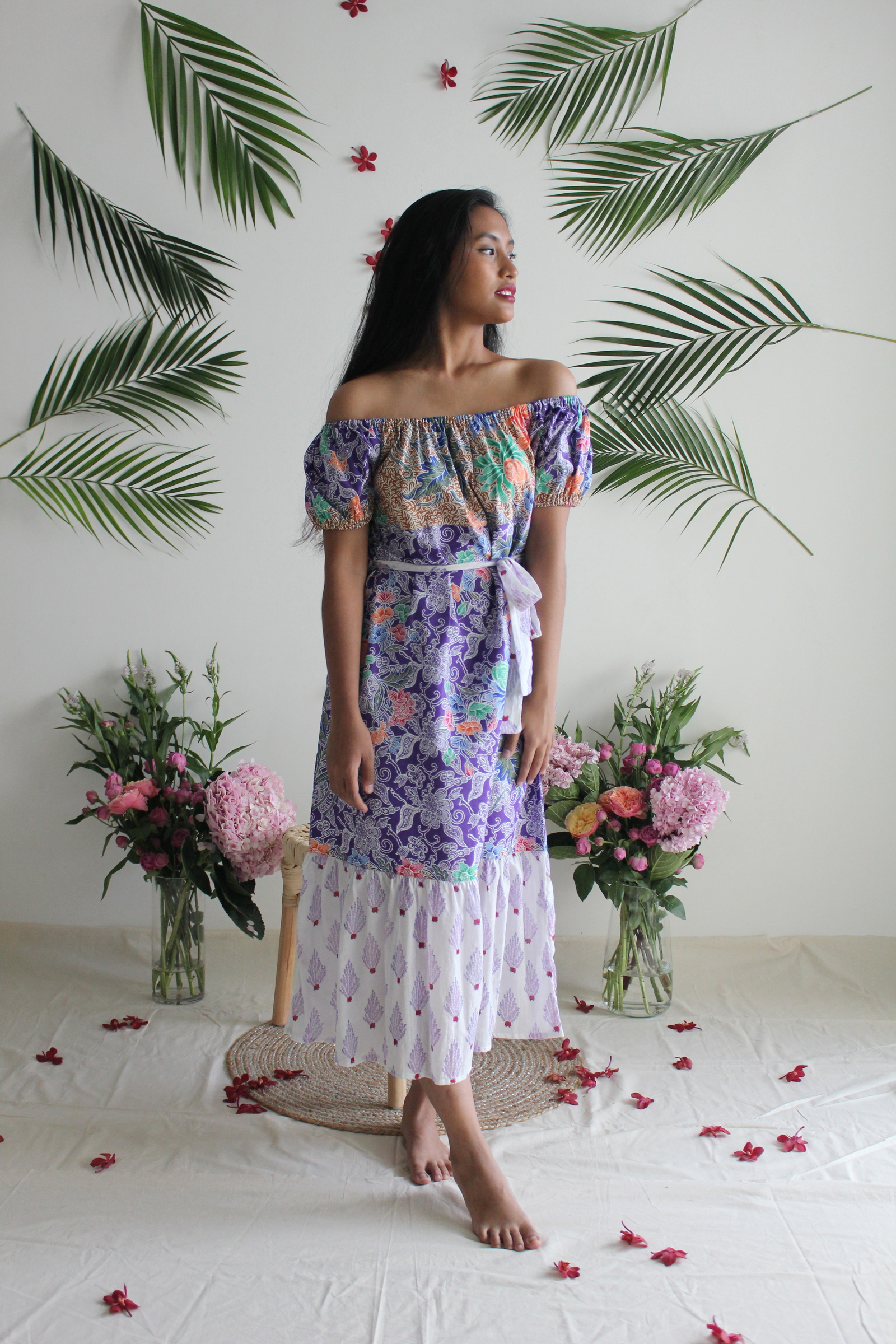 Nyonya Bae Dress - Ubi
These beautiful dresses are made of 100% cotton batik fabric and handblock printed fabric. A wonderful mix of prints that complements each other. Spotting pockets for your convenience and a waist tie to flatter the feminine silhouette .
Measurements:-
Elastic around shoulder - 102cm
Around bust - 88.5cm
Hips - 114cm
Length - 109cm
Will fit a size s-m easily!
Comes in 5 shades:
- merah (red)
- sirap (pink)
- ubi (purple)
- bijan (black)
- daun (turquoise ) - sold out
---