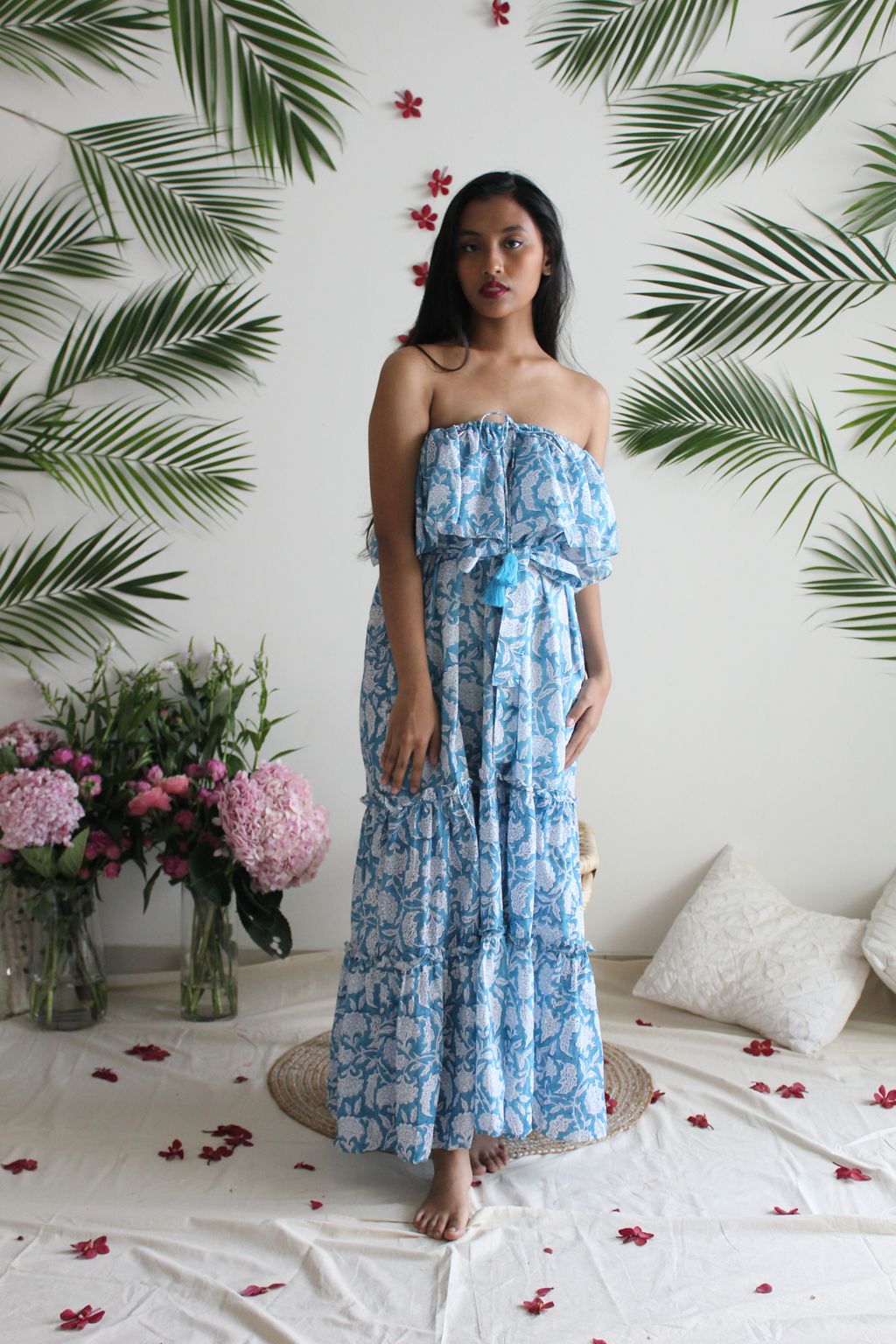 Summer Pop Maxi Dress - Blue Pea Blue
These dresses are made for a beautiful night out. They are made from 100% soft hand block printed cotton made by our artisans. They are adjustable above the bust line with elastic at the back and a tassel drawstring in the front. Color and print accuracy may vary slightly from photo as these are printed by the human hands. Nevertheless they have been checked.
They each have a pair of pockets at the seam, comes with a waist tie and is hemmed finished with gold thread. They will make you feel loved and pretty no doubt!
Measurements:
Above bust - 68cm - 100cm ( can stretch to an L and be drawn in for an S )
Around body - 140cm
Length- 120cm
Will fit a size S - L
Care - Please gently hand wash separately cold for its first wash.
---